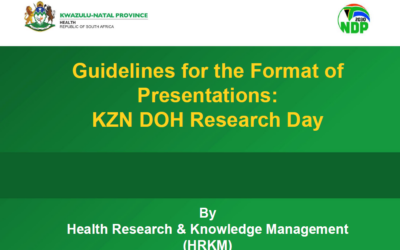 Mags Beksinska presented an oral presentation at the KZN Health Research day on the 6th December. Results of an analysis of Contraceptive use and frequency of HIV testing  were presented  (can we link to this paper? https://pubmed.ncbi.nlm.nih.gov/36718374/ Please use...
read more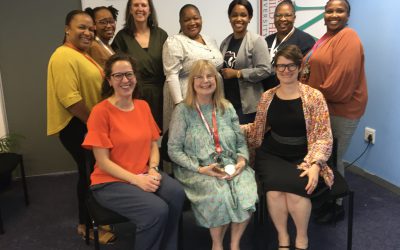 Prof Lynn Matthews, based at the University of Alabama, USA and one of  the  Principal investigators of the Zink study (Safer Conception for Women Study – Understanding use of Periconception PrEP:  "Protect yourself before pregnancy") (Add link to study in our work?)....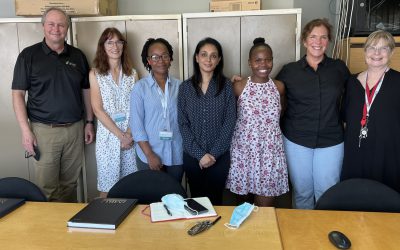 The President of dfnet Lisa Ondrejcek and co-owner Darryl Pahl visited WitsMRU from the US in December for a site tour and  to discuss the database used for the Insight-PrEP for women  study (https://www.matchresearch.co.za/our-work/hivprevention/)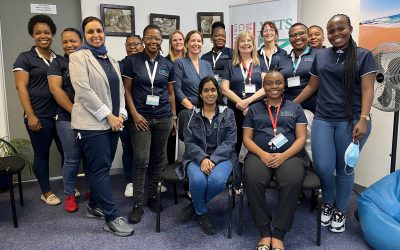 On November 2nd Wits MRU hosted Karen Dominguez from CONRAD - our sponsor and collaborator from the USA for Project ENGAGE. Karen visited the site to meet project staff and experience  project activities. Some Wits MRU members joined the Project Advisory Group (PAG)...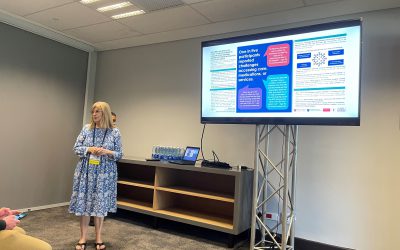 Jenni Smit and Mags Beksinska attended the 40th National Congress of the South African Society of Obstetricians and Gynaecologists (SASOG 2022) in Cape Town in November. They presented in the oral and poster sessions on the effects of COVID on uptake of various SRH...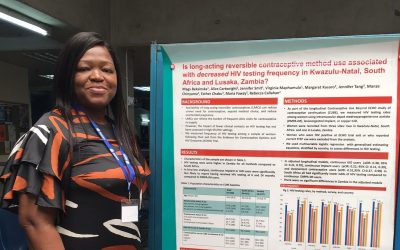 Project Manager Busi Maphumulo presented a poster from the CUBE study at the University of the Witwatersrand Faculty of Health Sciences Research Day on the 15th Sept 2022.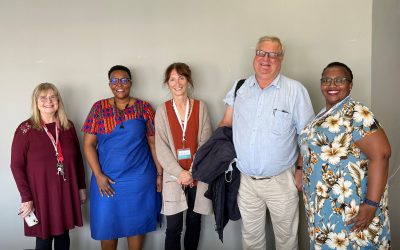 Prof Petrus Steyn from  The World Health Organization  (WHO) Department of Sexual and Reproductive Health and Research (SRH) and Dr Sithembile Dlamini-Nqeketo from the WHO regional office in South Africa (second from left on photo)  visited WMRU to hear more about our...